Mistreatment of Christian conscripts in the Egyptian army, including beatings, psychological harassment and torture, at the hands of radical Muslim officers to force them to convert to Islam is widespread, but is rarely reported by conscripts for fear of reprisals.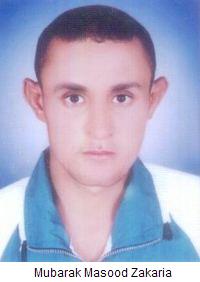 In the latest incident, 22-year-old draftee Mubarak Masood Zakaria, a Coptic Christian, died in mysterious circumstances on August 15, 2009. Three days after his death the police in Mallawi summoned his father, Masood Zakaria, to inform him of his son's "sudden death" of "natural causes," and give him the body and burial permission. "We were not allowed to see the body," said the father, who works as a rope spinner and lives under the poverty line, in the Upper Egyptian village of Deir Abu Hennes, Mallawi, in Al-Minya Governorate.
Although the death certificate stated "cause of death still under investigation," permission for burial was granted.
On their way to the church for the funeral ceremony, the odor from Mubarak's corpse was so offensive the Zakaria family and some mourners decided to inspect the body before its burial. They discovered that Mubarak's body was riddled with bullets, his face was bruised and his abdomen was cut open and sewn.
The military prosecutor in Assiut summoned the father several days after the burial and tried to explain to him how his son shot himself during his sleep, with the weapon that was with him, reported Ms Nermine Reda, correspondent for Copts United advocacy.
MORE on AINA